​
---
1. Special Friends Network in Milton

​Go to their website at www.specialfriendsnetwork.ca
​​


​ www.specialfriendsnetwork.ca
​​
​
​​FALL COOKING CLUBSCooking club is a great way to get together with friends, prepare a meal and have fun!
As always we will have a great group of volunteers to join in the fun and give support and guidance where needed.
Where: Superstore Milton Location 820 Main street East (upstairs)
Cost: $15 per person
Time: 6:30 - 8:30 pm
When: December 9, 2016
​
Please email The SFN at specialfriendsnetwork@hotmail.com for confirmation of attendance with participants name and any special instructions (food allergies etc.) As well as which dates they will be attending.
Please Note: The Cooking class at Loblaws is NOT peanut free.
Payment can be made on the day of class.
Look forward to seeing you all then!Social Meet Up
Come on out and have a coffee, cold drink, baked goods or an ice cream and hang out with your friends. The Hawthorne Cafe is a quaint little place that has reserved some space for The Special Friends Network. Space is limited so please email us to let us know if you plan on attending. Guests can bring some money and purchase their own refreshments. This is a great opportunity to practice our ordering and paying skills! We will also be emphasizing the importance of considering those around us when in a public place. And most importantly having a great time, discussing current events, interests and planning future get togethers.
DATES:
October 1 2:30pm - 4:00pm
October 15 2:30pm - 4:00pm http://www.hawthornecafe.ca/contact-us.php
​
Powered by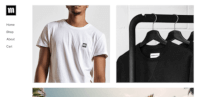 Create your own unique website with customizable templates.